When:

Tuesday, November 29, 2022

 @ 9pm EST
WAHOO! You are 30 seconds away from registering for the Grand Enchilada of prizes during our Virtual Party. 
"A FREE TRIP" – Said in your best Oprah voice. (And it's our 6th year of doing it to boot!)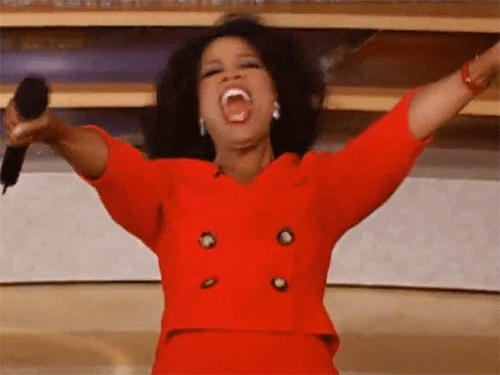 But first let's share the love. 💞
Why? We need 1,000 stoked people marked "Going" on the Facebook Event before we give away that trip valued up to $5,000. (That's right – But we've never missed the mark because you all SHARE and spread the love!)
Gotta a friend, sister, mother-in-law, co-worker, favorite bartender, hair dresser, healer, attorney, coffee barista, really any chick who needs to hike the world, challenge herself, discover her power, shake up to wake up, and/or meet other extraordinary women?  
Here's what you need to do: 
Go to the Facebook Event. Mark yourself "Going"
Tap "Invite" on the Facebook Event and fill in your friends. 
Copy this URL and send it to everyone else. Text, email, messenger, Whatsapp, carrier pigeon. Hook a sister up! 
For those unfamiliar with a Facebook party, it's simple!
Just log onto Facebook and return to the Event page on November 29 at 9pm EST.
What's in store for the fastest hour ever? 
Games
Giveaways
Brand new trip announcements 
Getting to know other Explorer Chicks and Us!
The GRAND PRIZE GIVEAWAY! A trip valued up to $5,000!
But you'll want to head over there now! 
Who doesn't love FREE STUFF and GAMES? There's a whole lot of SHE-nanigans happening leading up to the party, so be sure to set those notifications and check in often! 
Plus – Our Black Friday Sale is HERE! November 25- December 4. 
Our brand new trips will go on sale the day of our online party. – Hey, we didn't want to ruin the surprise!
Our Black Friday Sale is our BIGGEST SALE of the year so make sure to save your seat for a dream trip at its lowest price!
"What in tarnation is this magical traveling sisterhood you call Explorer Chick?" 
If you're new to Explorer Chick, let's start with a big ol' HELLO and WELCOME! Bring it on in for a virtual hug. 🤗 You're in good company with our community of SHE-nanigan lovin' women. 
Explorer Chick is a women's adventure travel company. But not your average mundane travel tour company. Instead, make new life-long friends as you discover your world outdoors with exciting itineraries, a supportive sisterhood, and endless SHE-nanigans.
The best part? You can show up to any of our guided trips solo or bring along your bestie. (Seriously, you just need to get there. We got the rest so you can mindlessly wander)
Oh, and no weird memberships fees required – You are in!
In the coming days we'll be popping up in your inbox to share more of our story, our Explorer Chick stories, and put to ease all those nagging "What if's." 
Now, go on with your bad self and fill out that form below! 
👇👇👇👇👇👇👇👇
Rules and Regulations:
To qualify for the Grand Prize Trip Giveaway:
1. You must be "Going" to the Facebook event.
2. You must be registered for the event to be qualified to win the free trip. See the ticket link to register.
3. You must be present to win. Winner will be announced during the Event via a Facebook post. The winner will have 3 minutes to identify as winner via Explorer Chick's Facebook Messenger or by emailing: Info@Explorerchick.com. If winner does not respond, we will draw another name until we have a winner the night of the party!
4. Grand Prize is a $5,000 travel credit that the Winner may apply to any one trip in 2023. If a trip over $5,000 is selected, the winner will be responsible for the difference in price.
5. Winner of the travel credit is responsible for her own transportation, taxes, and any other expenses not included in the selected trip as detailed on the trip page.
6. Travel credit is transferable to another party. The traveler must be a female over the age of 21 and physically capable of participating. All travelers are required to sign an acknowledgement of physical demands.
7. Travel credit is not transferable to another travel year and must be used in 2023. Cancelling selected trip within 120 days of travel forfeits the travel credit.